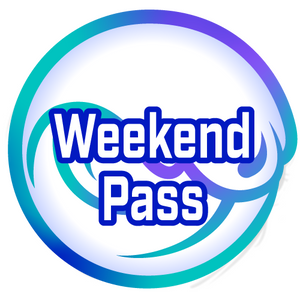 Three day admission ticket granting access to: Special guest, Dealers, Artist, Main events, Game room, Tabletop room and Panels.
Note that before May 5, you can choose the "Mailed" option of our weekend pass from our admissions page and receive your badge in the mail without needing to visit on-site registration. The product on this page is NOT mailed- you can only pick it up at on-site registration.

Dates of Price changes 
August 20th - November 1st : $40 
November 2nd to May 5th: $40
May 6th onwards: $50
At-door price: $55
Please note that premium tickets and events are sold separate.