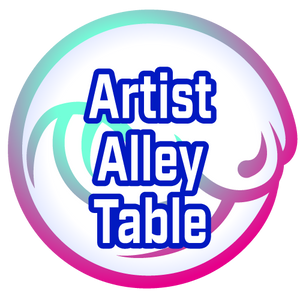 Purchase of each Artist Alley table includes a 6' x 2.5' table, 2 chairs, and 2 Weekend Passes. Any additional passes you may need for additional helpers must be purchased separately.

Cancellation policies: Artist Alley purchases are nonrefundable. Purchase of an Artist Alley confirms that you understand all the rules and guidelines provided on our website and conveyed in the application process. This includes the cancellation policies above. 
Thank you for choosing to sell your art at Mizucon!