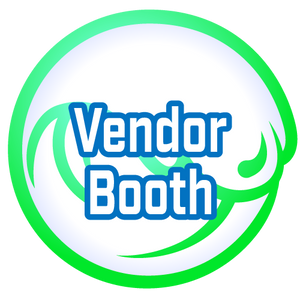 Purchase of each Vendor Booth includes an 8'x8' space, a 6' table, two chairs, and two Weekend Passes. Any additional passes you may need for additional helpers must be purchased separately.
Cancellation policies: Vendor booths are nonrefundable. Purchase of a Vendor booth confirms that you understand all the rules and guidelines provided on our website and conveyed in the application process. This includes the cancellation policies above.

Adult material may be sold at your booth as long as it is properly screened from minors.
Food and drink may only be sold from your booth with specific written permission from Mizucon.
Please note that an email will be sent out one month before the con with details about set up time and badge pick up.
Please make sure to use an up to date email address when checking out. Be sure to keep your payment confirmation email handy.